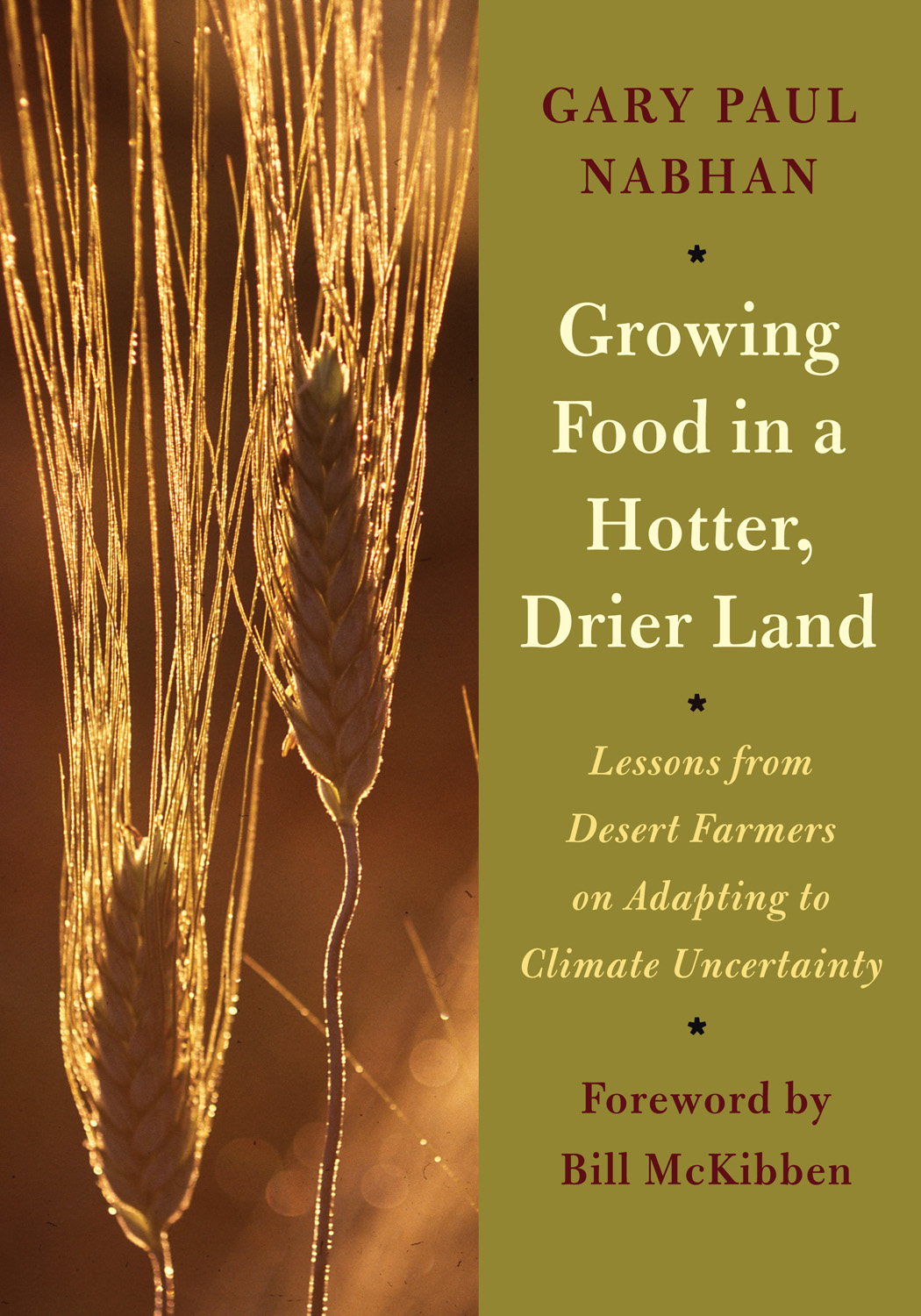 Regardless of where you stand on the climate change issue, there's one reality few can deny. During the summer, many places in North America are now regularly suffering temperatures above 100˚F, whereas they rarely did in the past. It's also widely known that such high temperatures put heat stress on crops that are not very thermotolerant.
Thankfully, there's another reality that brings some positivity to the subject. While many crops can not steadily produce food in extreme hot weather climates, some can. And they are doing so quite effectively. Innovative, hot-weather farmers have found ways to build "guilds" of crops, livestock, and canopy plantings that successfully alleviate heat stress and produce food in even the most arid environments.
In Growing Food in a Hotter, Drier Land, Gary Paul Nabhan addresses an issue increasingly faced by farmers, gardeners, and orchard-keepers all across the country: how to adapt their food production to become more resilient in the face of an uncertain climate. Through "parables from the field," detailed descriptions, and diagrams, Nabhan shares techniques acquired from his time spent with farmers in the Gobi Desert, the Arabian Peninsula, the Sahara Desert, and Andalusia, as well as the Sonoran, Chihuahuan, and Painted deserts of North America.
Throughout the following excerpt, you'll learn how to reduce heat stress in crops and livestock through establishing boundary layers and developing nurse plants. You'll also uncover tips for using the boundary effect principle to cool an overheated home, including a step-by-step process for creating leaf-shaped trellises.
---