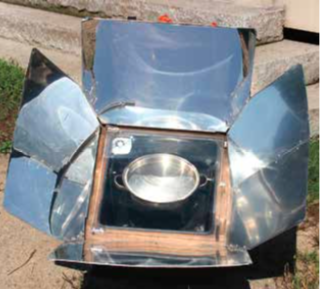 In today's world, nearly everything we use, from phones and computers to cars and kitchen appliances, requires energy derived from fossil fuels. Wouldn't it be nice to offset some of that energy use by harnessing the renewable power of the sun?
Josh Trought, founder of D Acres—an educational center in New Hampshire that researches, applies, and teaches skills of sustainable living—is experimenting with a number of alternative energy projects that can help reduce our reliance on gas and electricity.
In the following excerpt from his new book, The Community-Scale Permaculture Farm, Trought shows us how to prepare and preserve food using solar dehydrators and solar cookers. Simply constructed and easy to operate, these devices are a great way to incorporate solar power into your daily life.
The Community-Scale Permaculture Farm: Solar Dehydrator and Cooker
---