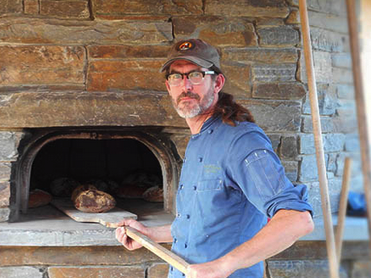 Each year, we partner with dozens of organizations to bring our authors closer to you and your community. With our website redesign, it's now easier than ever to find out where your favorite authors are going to be and when.
Head to the "Events" tab to explore these new features and tools:
Filter events using our custom search tool
Chelsea Green authors appear at diverse venues and events all over the country, speaking about a wide variety of topics. Whether you're looking for a small, intimate book reading or hoping to catch an author speaking at a national conference, our new search tool will help you out. Filter events by date, author, location, category, or format.
Can't find the kind of event your looking for? Let us know! If you have a thought on where one of our 400 authors could speak, we encourage you to reach out to our Author Events Manager.
Filter events as you search
In order to make it easier to continue searching for events you might be interested in, we've included "category" and "format" tags within each event listing. No matter where you're viewing an event on our site, you'll be able to click the green tags to find additional related author appearances.
Uncover more details
If there's additional information available for an event, we'll lead you right to it. Searching through our lists you'll find some listings include "Find more details here." Click the green text to access an event's external website with information on registration, venue, social media channels, and more.
Author and event pages are now synced
In order to put all the information you're looking for right at your fingertips, we've synced up our author and events pages.

Wherever  you are on our website, you can click on an author name to bring up a full profile with access to information such as an author bio, ways to connect via social media, all books written by the author, and a featured video. Scroll down further and you'll find a complete list of the author's upcoming events along with our custom events search tool.
Featured author and events
At Chelsea Green, we're always publishing new authors and bringing fresh perspectives to the table. But we also have an established stable of authors who continue to inspire and inform our readers year after year. You can check out the featured section at the top of our events page to find out which new, or longtime, authors we're recommending or event that we're highlighting.
---