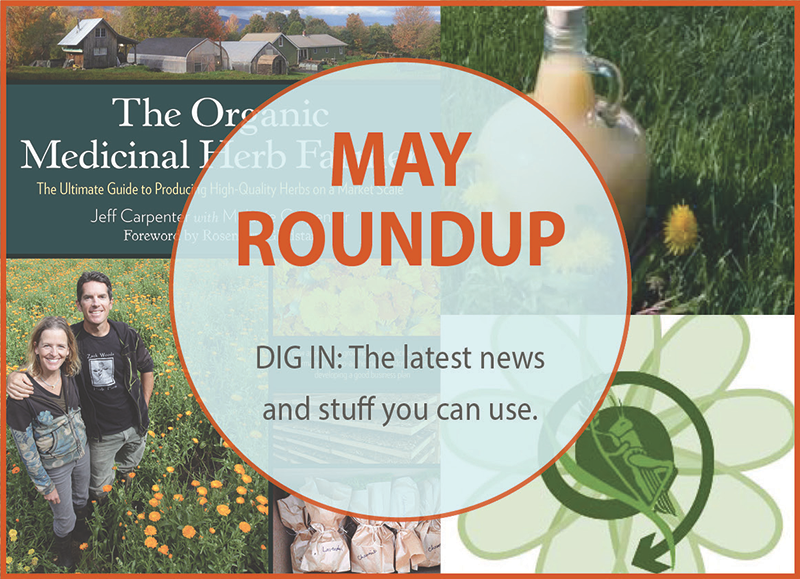 The latest news and opinions from Chelsea Green and our authors, as well as tips and techniques about how you can bring our books to life in your kitchen, backyard, or community, and special sales, promotions and new releases.
---
Permaculture Advice For Beginners. Hint: Start Small
Interested in applying a permaculture approach to your land, but not quite sure where to start? In the this Q&A session our top permaculture authors share some advice for beginner permaculturalists.
Jump into Permaculture »»
---
A Permaculture Approach to Managing Hedge Bindweed
Tao Orion believes invasive species are good ecological storytellers. If we can figure out what they are saying about the soil, the site history, and other ecosystem dynamics, then we can craft a more meaningful management plan and move towards greater plant diversity and abundance.
Learn More »»
---
5 Shareable Strategies for Creating Climate Action
Frustrated about climate change? You're not alone. Most people in our society find themselves somewhere on the spectrum of depressed about our climate situation to flat-out denying that it exists.
Share More. Do More »»
---
Let's Talk Pawpaws
The virtues of pawpaws are many, from being the largest tree fruit native to the eastern United States to its ease of cultivation and aesthetic form; not to mention, the fruits are extremely nutritious and delicious.
Learn More »»
---
Permaculture Q&A: Mulching Options for Your Garden
Lottie from Florida asked if there are other garden mulch options that are as effective as hay. Josh Trought, one of our soil building and garden management gurus, tackles this question.
Mulching »»
---
Designing Your Own Solar Cooker & Dehydrator
In today's world, nearly everything we use, from phones and computers to cars and kitchen appliances, requires energy derived from fossil fuels. Wouldn't it be nice to offset some of that energy use by harnessing the renewable power of the sun?
Read More »»
---
Growing and Marketing Organic Medicinal Herbs
Jeff and Melanie Carpenter offer tips on how farmers, and other small-scale growers, can get started in the profitable world of growing organic medicinal herbs.
Learn How »»
---
~ ~ DIY: From the Archives  ~ ~

RECIPE: From the Homemade Hooch Files: Dandelion Wine

How to Keep Your Vegetable Garden Pest and Pesticide Free

---

How to Cook the Perfect, Tender, Grass Fed Steak

Indoor Oyster Mushrooms: Big Yield, Small Spaces

---
---
Discount codes do not combine with other offers—our books
already on sale for example. Free shipping for orders $100 or
more is applied after the discount is applied. (U.S. Orders Only)
---