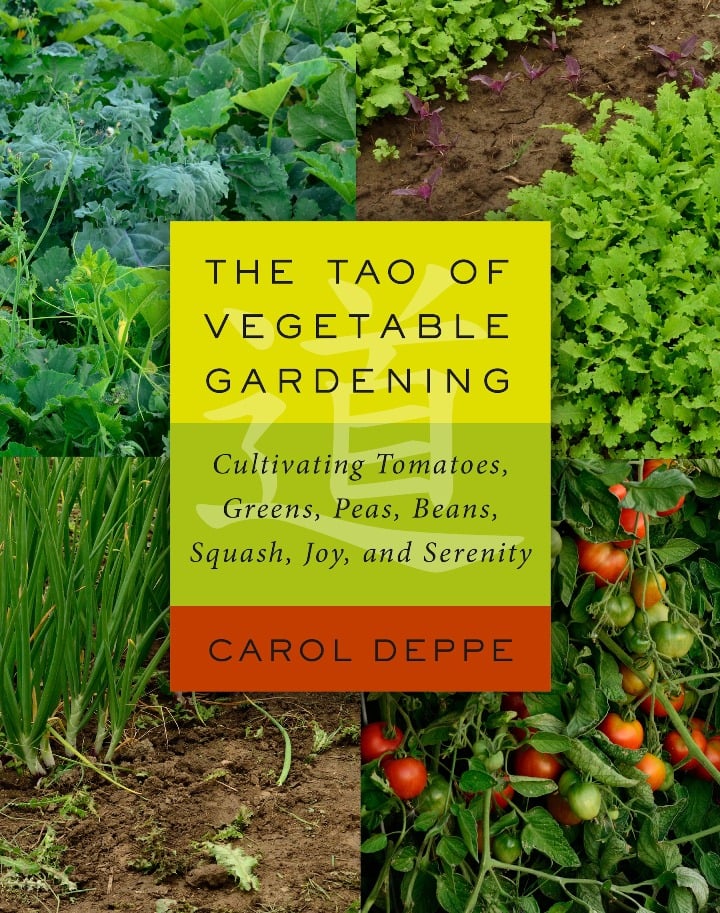 What does Taoism have to do with gardening? That question is being answered in The Washington Post this week with a lengthy profile of Chelsea Green author Carol Deppe—gardener, plant breeder, seed expert, and geneticist based in Oregon—and her new book The Tao of Vegetable Gardening.
"Once I read The Tao of Vegetable Gardening, with its mix of sly humor, dirt gardening (how to use a hoe with the least effort), the art of non-doing (very Tao), how to cook greens and even freeze them (heretofore impossible in my kitchen), and passages from Deppe's own translations of 2,500-year-old Chinese texts — well, I had to meet this woman," writes reporter Anne Raver in her profile of Deppe, which appeared in the Post's Home and Garden section.
The story is a mix of her visit to Deppe's homestead back in February along with what she learned from that meeting and how she's applying it to her Maryland homestead, and includes a photo slideshow of some of Deppe's squash and corn, along with pictures of some of her greens that she grows.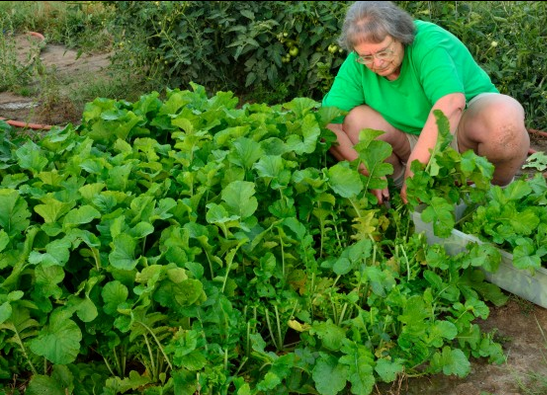 Demand for Deppe's insight and wisdom was not only evident in Raver's article, but also in a review by Rachel Foster, garden writer for The Eugene Weekly, who wrote, "If you grow vegetables, or hope to, you need this book." And, Library Journal recently listed The Tao of Vegetable Gardening as one of the bestselling gardening books nationwide. The top 20 list of books most ordered by librarians around the country also includes another Chelsea Green title, Organic Mushroom Farming and Mycoremediation by Tradd Cotter.
Other authors in the news recently:
Speaking of Tradd Cotter and his bestselling mushroom book, he was recently on WSPA-TV Your Carolina to talk about growing mushrooms, their medicinal uses, and his recent workshops at the Mother Earth News Fair in Asheville, NC. Our favorite question by the host: "What happened to you growing up that made you this way?" 
The Wild Wisdom of Weeds author Katrina Blair was recently on Sierra Club Radio to talk about the 13 weeds found anywhere in the world that are edible, and can also be used for medicine and self-care.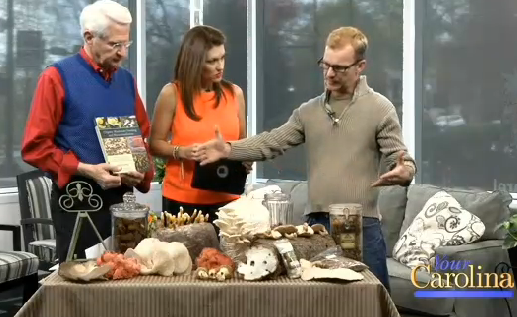 Per Espen Stoknes—author of What We Think About When We Try Not To Think About Global Warming—had a front-page feature on BoingBoing.net about the five psychological barriers to taking action on climate change.
Author Gianaclis Caldwell (The Small-Scale Dairy, The Small-Scale Cheese Business, and Mastering Artisan Cheesemaking) was on Cooking Up a Story recently to talk about what it takes to run a small-scale, off-the-grid goat farm and cheesemaking business.
And, finally, it's the one-year anniversary this week of the death of author Michael Ruppert (Confronting Collapse) and writer Frank Kaminski penned this tribute to Ruppert's life and enduring legacy.
---